Description
Creality CR-10 Max 450*450*470 mm – Very large 3D printer with large installation space, sturdy frame and high precision
Creality CR-10 Max 450*450*470 mm is a very large 3D printer with large installation space, stable frame and high manufacturing precision. Experience 3D printing of large models, prototypes and finished parts. You can choose between a high production speed and convincing precision.
Main product features of the Creality CR-10 Max 450*450*470 mm 3D printer:
Super large footprint of 450*450*470 mm gives you more freedom for large 3D prints
Stable frame is ensured by triangular construction – Less vibration & errors
Induction sensor for automatic leveling by precise measurement of nearby measuring points
0.4 & 0.8 mm nozzles: 3D printing with high precision or fast speed
Fast heating of the building platform – Utilize the entire building area
2 power supplies for Motherboard & Hot-Bed – More reliable continuous operation
Heat-resistant blue Teflon hose minimizes clogging of material guide hose
Continuous material feed with two material guide gears
Powerful Y-axis motor with two drive belts enables reliable drive
Sensor for exact filament status detection
Intelligent resume function in the event of power failures
Other product features Creality CR-10 Max 450x450x470 mm:
Two Z-spindles for smooth & synchronous running & top 3D print results
Easy-to-use HD touch screen display
Ergonomic design – Simple and effortless leveling
Beautiful & functional design - Simple assembly and erection
The Creality CR-10 Max 450x450x470 mm is specialized in these applications:
Medical models
Architecture, construction & design models
Home decorations
Film & TV productions
Many more creative ideas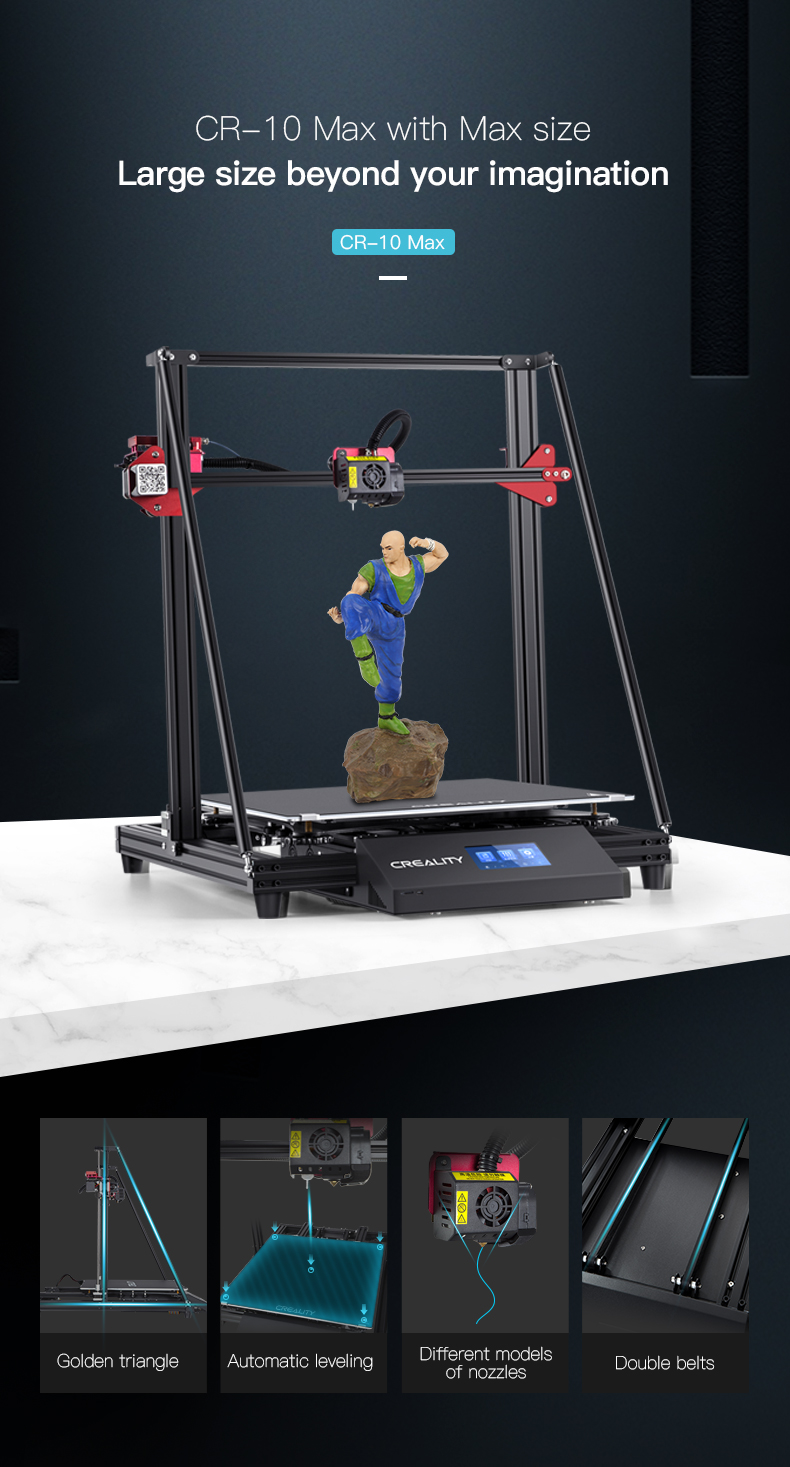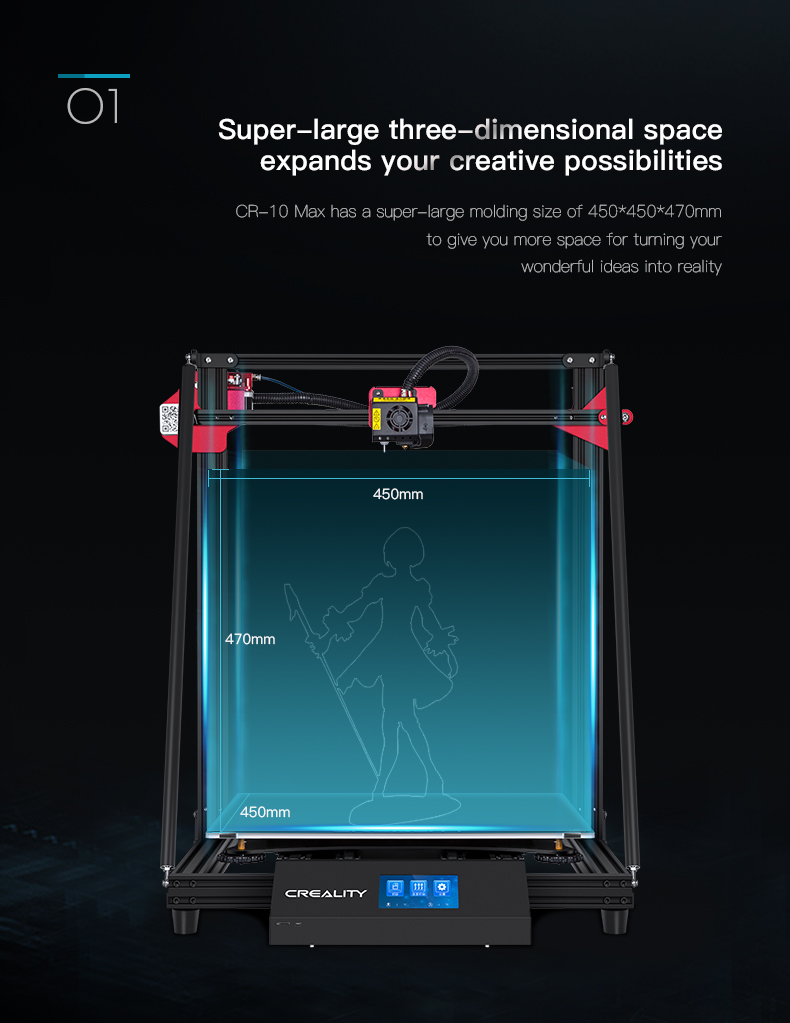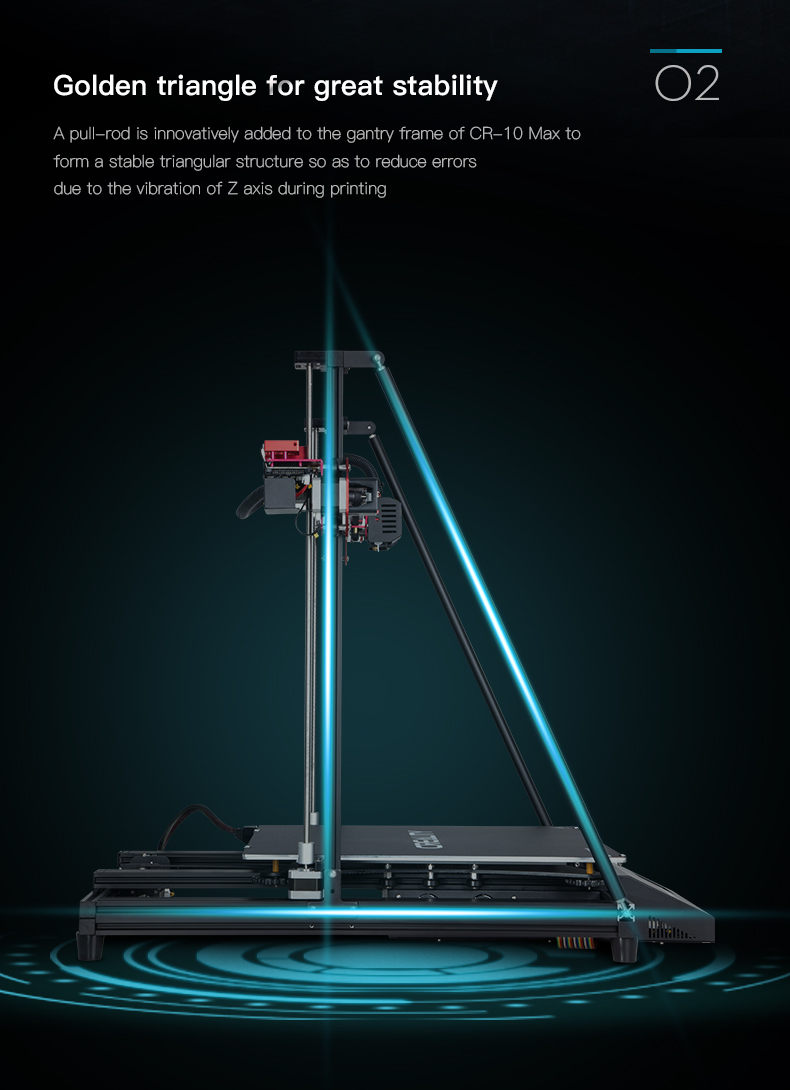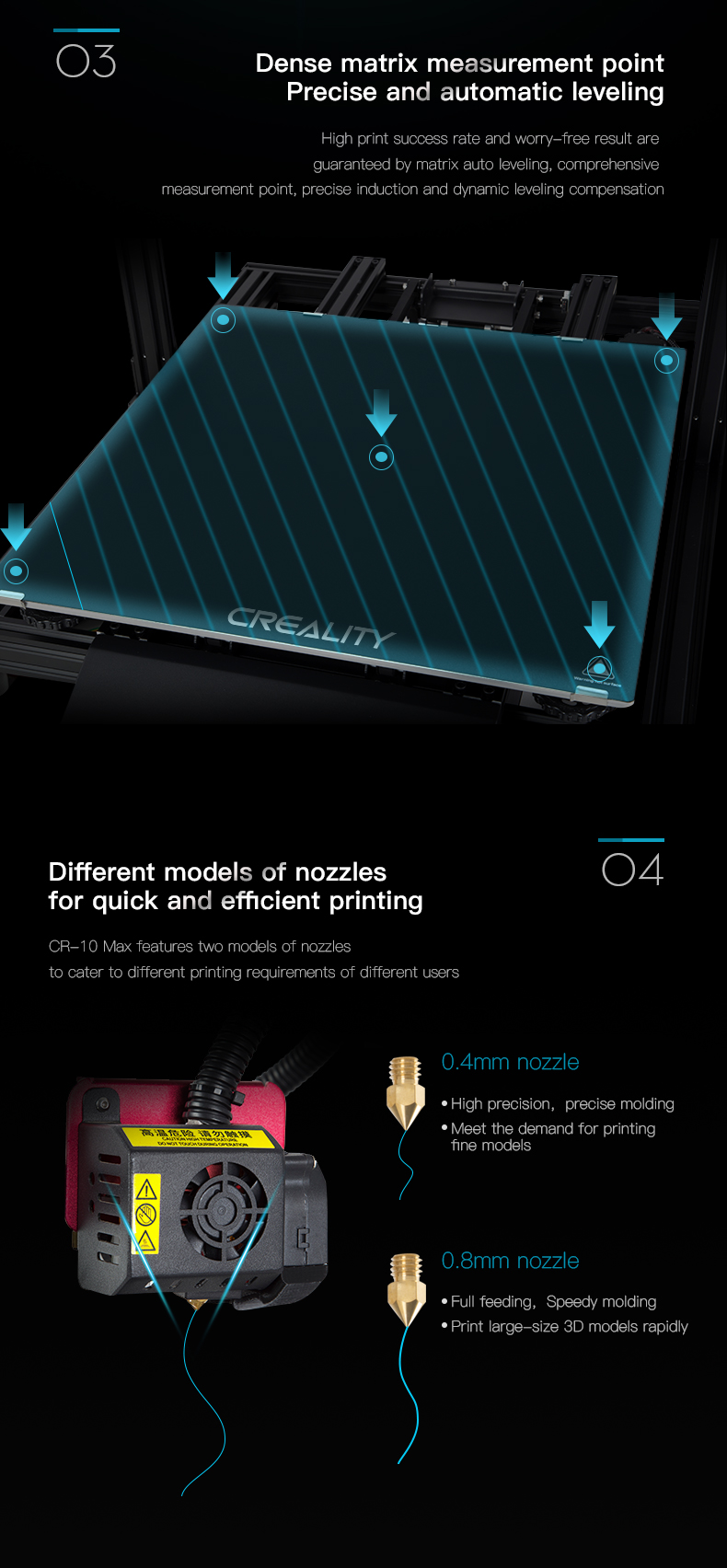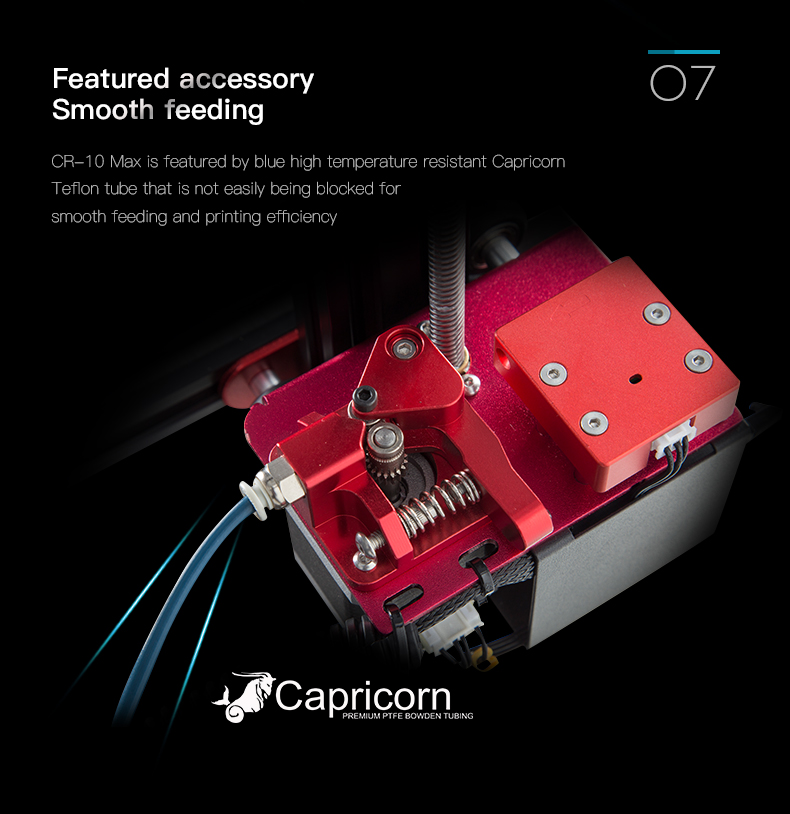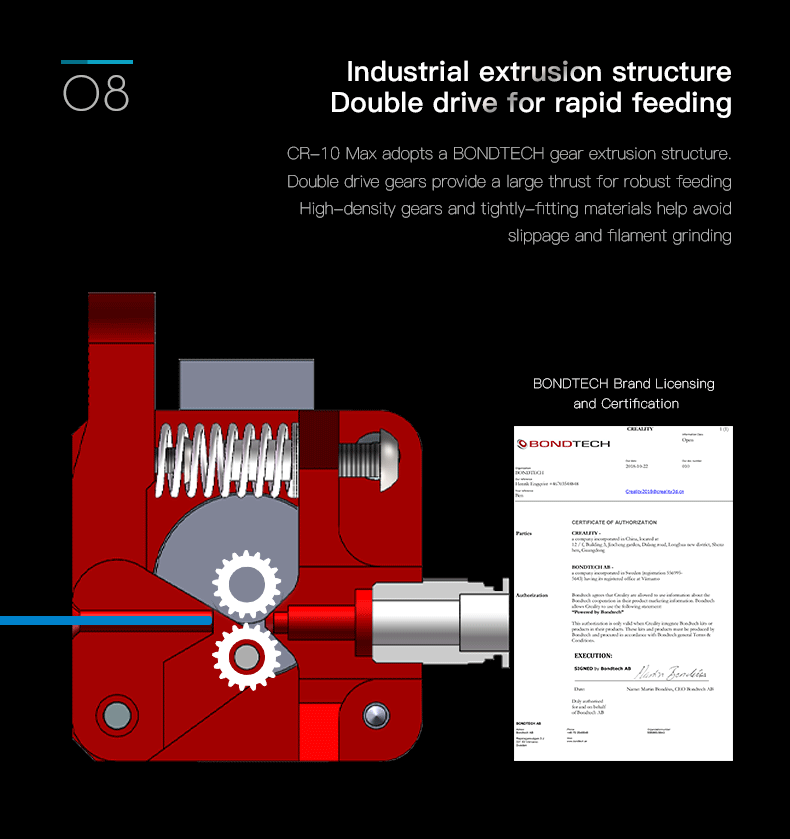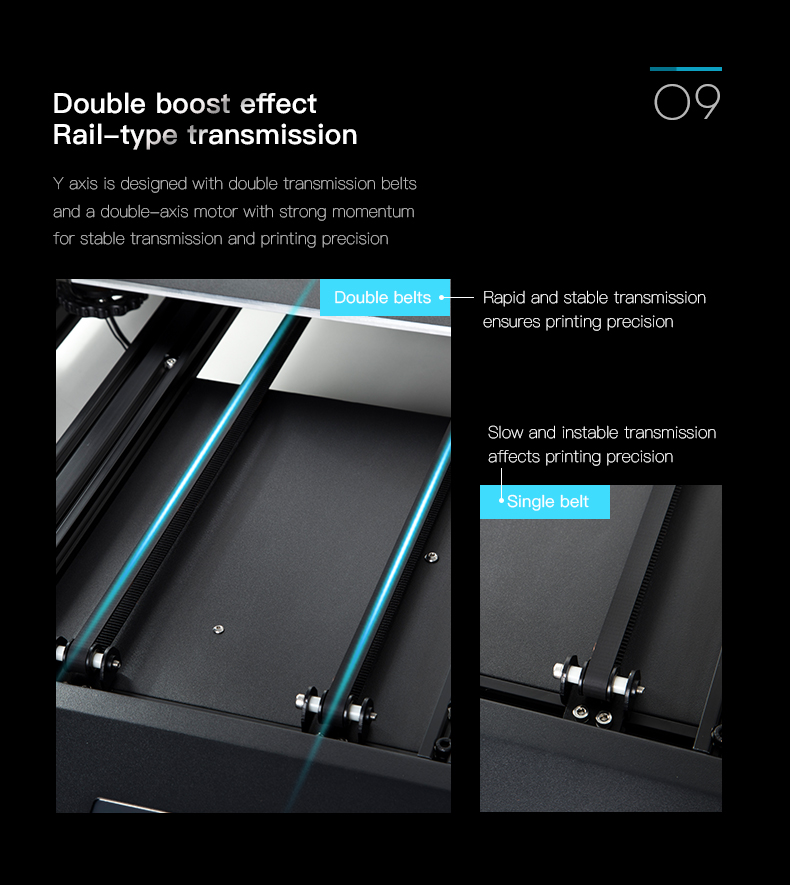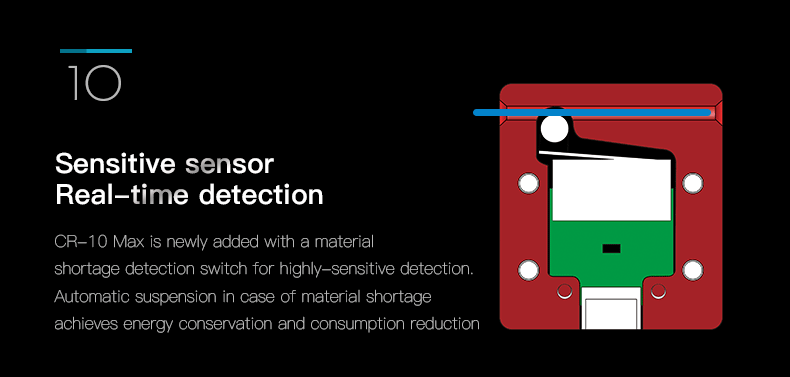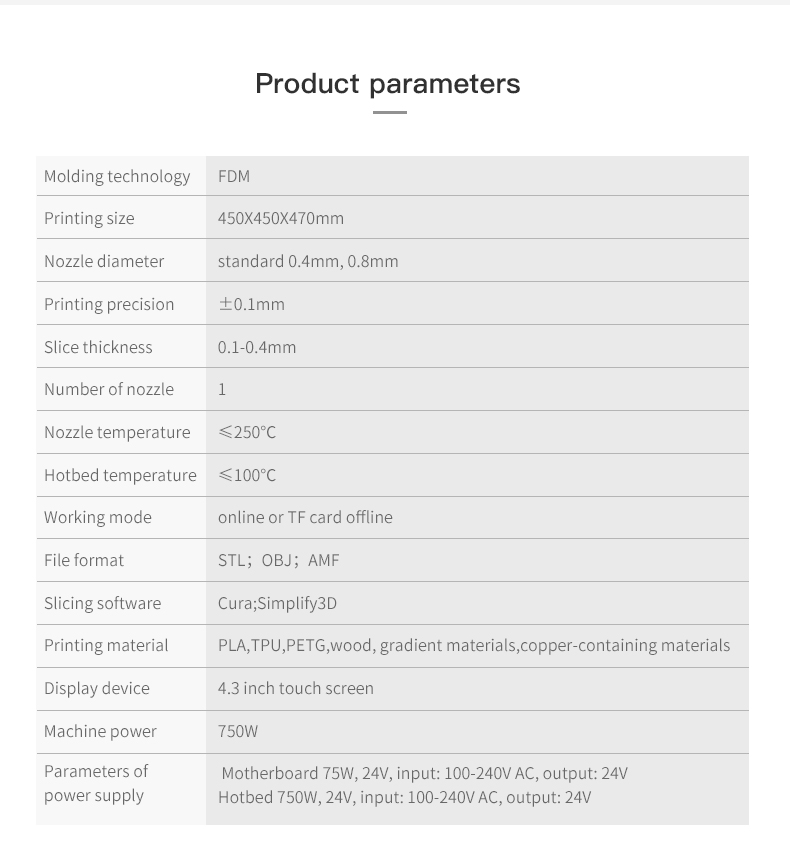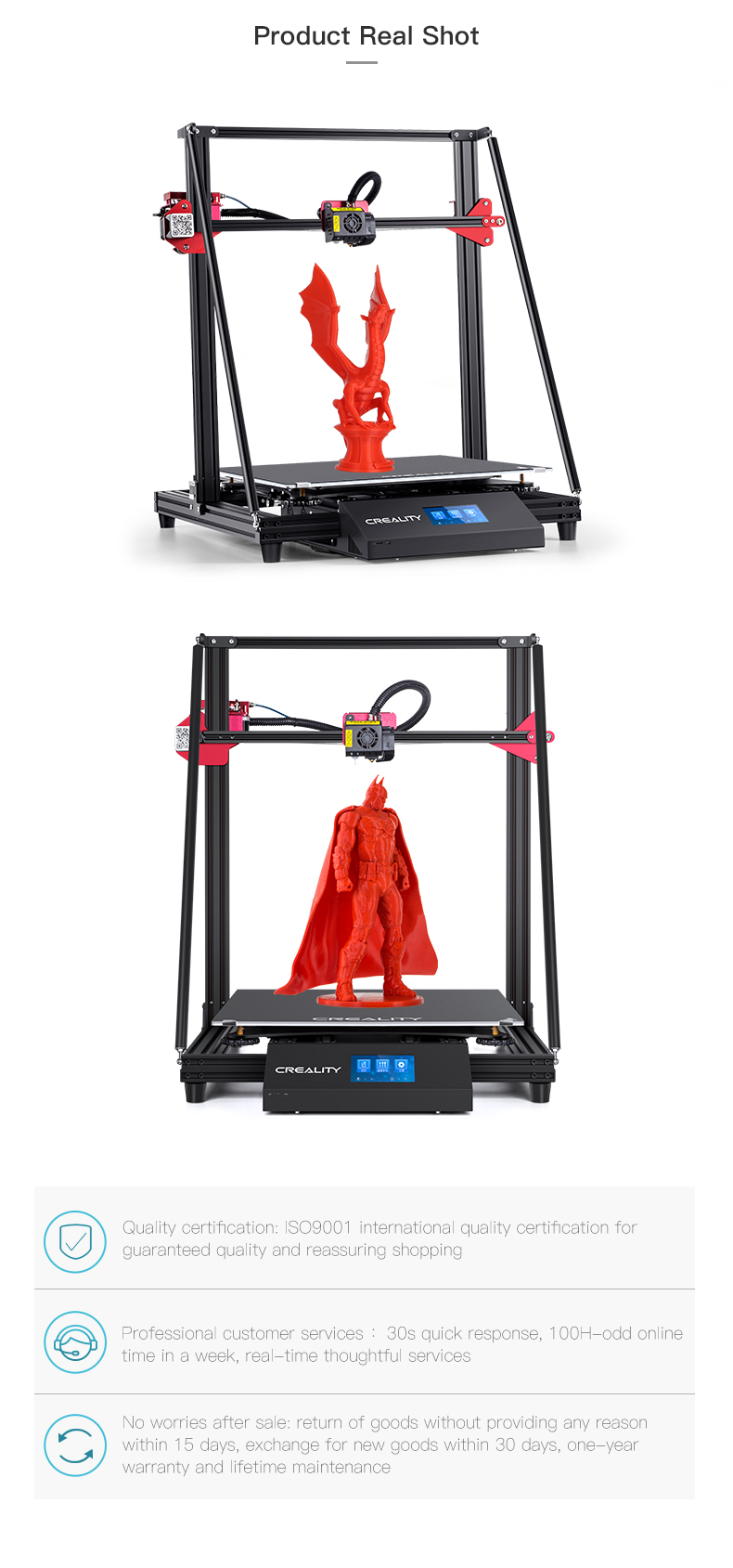 Payment & Security
Your payment information is processed securely. We do not store credit card details nor have access to your credit card information.