Description
Beam Air Filter
Our Beam Air filter has been upgraded with an extra layer of filter for extra protection and cleaner air.
The filter is easy to install on your Beamo, Beambox & Beambox Pro. Your filter is ready to plug and use without any necessities. 
The Beam Air filter has 4 layers of filter (replacement time):
How to install?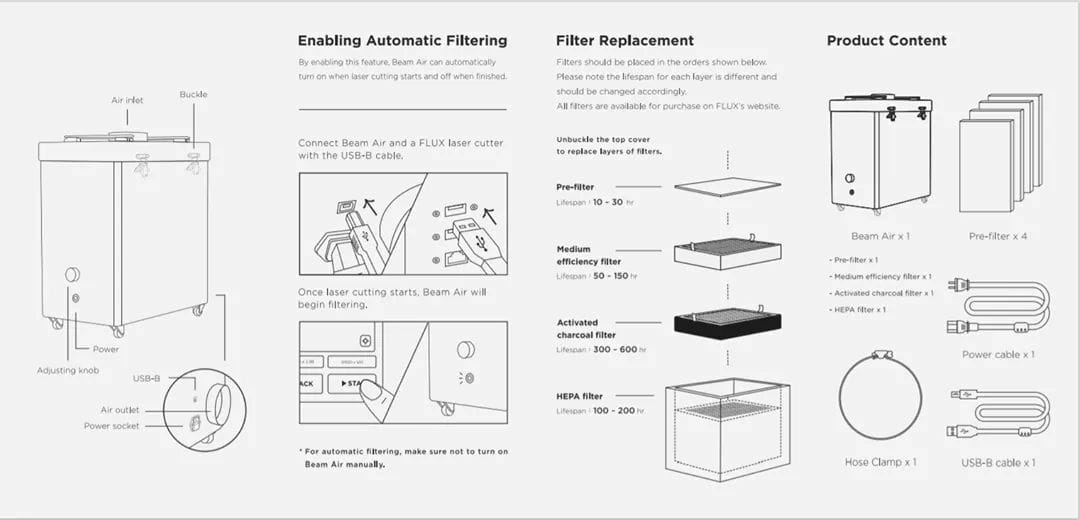 Payment & Security
Your payment information is processed securely. We do not store credit card details nor have access to your credit card information.